[mashshare]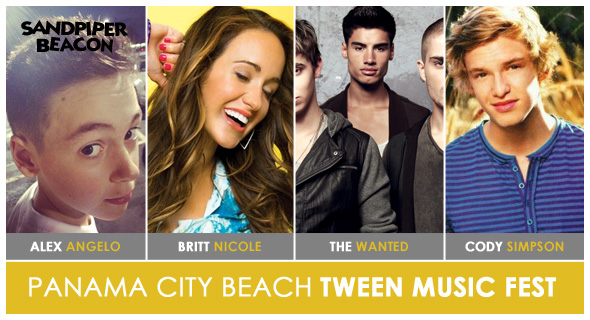 Panama City Beach FL Tween Music Fest
The 2013 "REAL.FUN.BEACHFEST" (Tween Music Fest) will be held on June 1, 2013 and will feature some big names in the "tween" music demographic. The intention is to kick off the 2013 tourist season with a bang, and the event will be held at the newly constructed Aaron Bessant Park Amphitheater.
The timing of the music fest was carefully chosen. Typically, the first two weeks of June are slower than the rest of the season, before things really start to gain momentum. So big events like this can help draw crowds a little earlier on. That means lower rates, cooler weather, and less crowded beaches – so everybody wins!
The music these artists play is all targeted towards kids, making it very family-friendly, and a perfect match for all the fun activities and amenities right here at are Sandpiper Beacon. Live concerts, waterslides, beach scavenger hunts, mini golf, and a lazy river ride… Sounds like a good time, right?
The Tween Music Fest lineup includes; The Wanted, Cody Simpson, Britt Nicole and DJ Alex Angelo.
---
The Wanted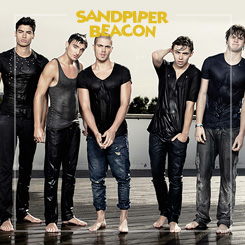 Formed in 2009, The Wanted made their debut release in 2010 and have burst onto the scene as a British-Irish pop sensation. The group is made up of members Max George, Nathan Sykes, Tom Parker, Jay McGuiness and Siva Kaneswaran.
Combining heavy beats, edginess and pop, The Wanted distinguishes themselves with exceptional instrumental and vocal performances for audiences of all ages.
---
Cody Simpson
Inspired by the likes of John Mayer, Jason Mraz, and Jack Johnson, Cody Simpson has taken his passion for music onto the international scene. As a native of Queensland, Australia, Cody has already won over millions of fans with his albums, Coast to Coast and Paradise along with social media outlets like Twitter and Facebook.
At age 16, he hasjoined forces in the studio with some of the music industry's top names including Katy Perry, Ke$ha, Bruno Mars, and many more.
---
Britt Nicole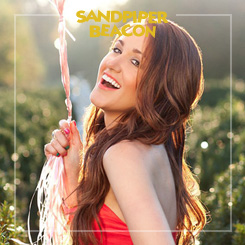 Britt Nicole's journey to her own success began as a child growing up in Salisbury, North Carolina as a singer in the church choir. After high school, she moved to Nashville, Tennessee to pursue a full-time singing career, releasing a pair of independent records, all by the age of 19. One of herrecent hits, "All This Time", topped the charts on Christian contemporary radio for eight continuous weeks and peaked at No. 3 on Billboard's Hot Christian Songs chart.
Nicole's brand new album, Gold, pairs her positive faith with inspirational lyrics and melodies.
---
Alex Angelo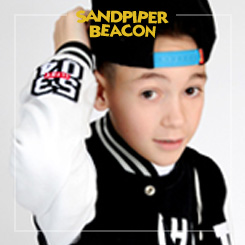 Alex Angelo, also known as "DJ BEATBOY" is a middle schooler from Cleveland, Ohio. His passion and talent for mixing music began at age 10 when he picked up his father's ipad to find beats. Soon enough, Alex invested in some used DJ equipment that took his hobby to new heights as a young artist.
He has performed as an opener for several notable musicians including Justin Bieber, Pitbull, Carly Rae Jepsen, Austin Mahone, Hoodie Allen and more.
[mashshare]