Water Sports in Panama City Beach, Florida
The famous white-sandy beaches are only half of what makes a Panama City Beach vacation complete…
Whether you're actively taking part, or laying out soaking up the sun and just watching…
It's the almost endless water sports that you can do in Panama City Beach that really complete  your visit.
The Perfect Combination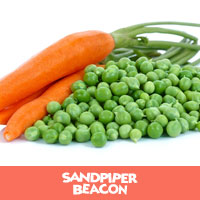 Sure, the sand in Panama City Beach is beautiful.
It's soft. It's sugary-white, and it's so fine that it actually squeaks between your toes as you walk in it.
But aside from laying in it, and building sandcastles (bonus points for a moat), what's so great?
How about the fact it's right next to the emerald-green, crystal-clear waters of the Gulf of Mexico?
We've all heard that peas and carrots go well together, but not as well as our sandy beaches and our warm waters!
Pontoon Boat Rentals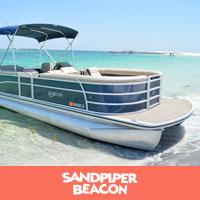 Take the family on your own adventure, where you're the captain.
All you have to do is remember to fill a cooler with plenty of food and drink, and you're away!
It's not uncommon to see pods of dolphins swim by, since cutting the engine makes pontoon boats so quiet.
You can even rent pontoon boats with sound systems and water slides!
Making them great for families, or pretty much anybody who likes a good time!
Kayaking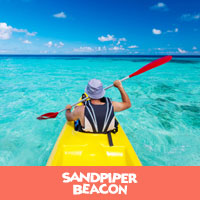 If a slower pace is more your style, then renting a kayak and paddling off on your own unchartered adventure is worth looking into.
You can rent kayaks from most watersports locations, and either pay hourly, or get discounts for half day / full day rentals.
Paddle right up the beach, grab a drink in a Tiki Bar, then paddle away…
Kayaks are also a great way to get out and fish away from the crowds at the Pier. Find your own spot, and reel your dinner in!
Themed Adventures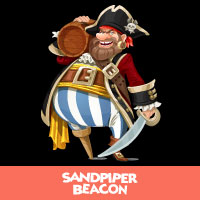 How do you like the sound of keeping the kids entertained for a few hours on their very own Pirate adventure?!
Set sail on a Pirate ship, and enjoy sword-fighting, cannon-fire, treasure maps, pirate tattoos and swabbing the deck!
It's a great way to enjoy the Gulf of Mexico, while letting somebody else do all the hard work for you!
The Sea Dragon Pirate Cruise is a popular favorite in Panama City Beach.
Diving & Snorkeling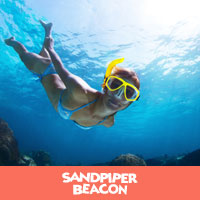 You don't have to stay above the water to have a good time…
There are several impressive diving spots with sunken commercial and military vessels you can explore off the coast.
Or for less serious diving, grab a snorkel, and see just how much sea-life there is right below the surface, as they swim up to you and say hello!
Jet Skiing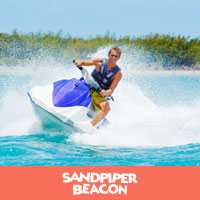 If you have a need for speed, and want to cut up the waves and feel the salty spray on your face, then you might want something with a motor attached to it.
Panama City Beach is home to several places to rent Jet Skis from, just be sure to keep you eye on the time, and your fuel levels!
Some local companies offer Jet Ski tours around Shell Island. Your guide will teach you all about the area, and you'll get to see tucked-away parts of the beach you might have otherwise missed.
Stand Up Paddle Boarding
Stand Up Paddle boarding (SUP) has grown in popularity over the years. Whether it's a fad, or it it's here to stay is yet to be seen, but you can try it out for yourself on your next vacation!
Don't worry if it's your first time; there are group lessons available and you definitely won't be the only person trying it out for the first time!
Once you do get the hang of it, you'll fall in love (hopefully you won't fall off!) and you'll keep coming back for more.
Banana Boat Rides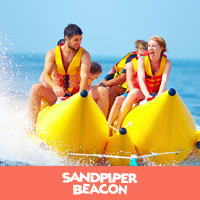 You could say we saved the best for last…
It's definitely one of the most fun water sports activities Panama City Beach has, plus it's perfect for all ages.
Suit up in a lifejacket, and hold on tight for the ride of your vacation!
For a real challenge, try *not* smiling at all during a banana boat ride… It's pretty much impossible!