WonderWorks Panama City Beach
Ticket Prices
| Wonderworks Ticket Price | Adult Price | Child price |
| --- | --- | --- |
| VIP Combo Price | $34.99+ tax | $28.99+ tax |
| General Admission Price | $27.99+ tax | $21.99+ tax |
| Laser Combo Price | $27.99+ tax | $21.99+ tax |
Wonderworks Ratings
| | |
| --- | --- |
| Yelp: | (4.0 / 5) |
| TripAdvisor: | (4.0 / 5) |
| Google: | (4.0 / 5) |
| Yellowpages: | (1.0 / 5) |
| Facebook: | (4.4 / 5) |
---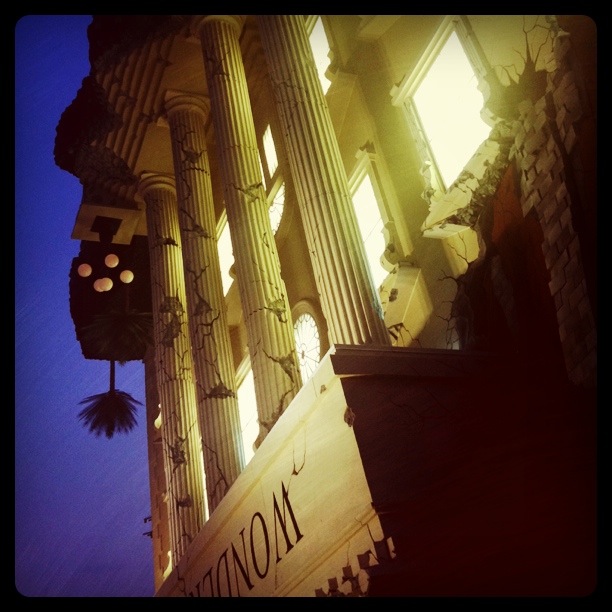 It's difficult to drive down Front Beach Road and not notice the gigantic upside-down house that is Wonderworks Panama City Beach!
Located 7 short miles from The Sandpiper Beacon Beach Resort, WonderWorks Panama City Beach is one of the most unique places for your family to learn, laugh, and have a great time together.
It's ideal if you want to take a break from the beach and beat the heat.
If you're looking for an entertaining way to spend an evening, then WonderWorks is also great place to enjoy some family-friendly fun.
What is Wonderworks Panama City Beach?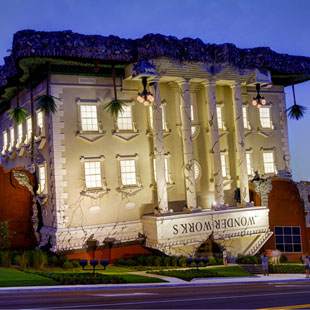 Wonderworks is an interactive science museum.
But it's fun. Not at all museum-y.
Getting the kids to learn about physics and scientific principles in a fun and engaging way gets our thumbs up.
You get to explore seemingly endless rooms, which will engage and entertain the youngest and oldest members of your group in ways you had never imagined.
WonderWorks offers over 100 highly interactive virtual, physical, and mental exhibits and challenges.
The Wonderworks Experience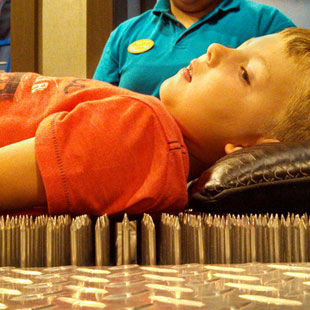 Your adventure begins as you enter through the roof, walk through the spinning chamber, and make your way up… All the way to the ground floor. Remember, it's an upside down house, so everything doesn't make sense at first!
The excitement doesn't seem to slow down as you work your way through floors filled with a variety of different interactive exhibits. Everything is leading you closer and closer to the grand finale room… (No spoilers here!)
Your WonderWorks adventure wouldn't be complete without trying some of the mental challenges along the way.
These are great little games to play with the kids. You can play a game of 'Mind Ball' testing your mental calmness, or solve mind-splitting riddles and puzzles placed throughout your journey through the upside down house.
These little puzzles are challenging enough to offer older members of the group some stimulating entertainment. But the games are still fun for younger children too.
Interactive, Unique and Fun!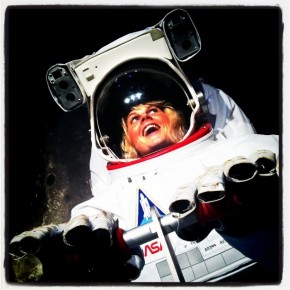 Two of the coolest rooms you will encounter on your science-inspired tour include the Natural Disaster room and the Physical Challenge room.
There aren't many places in Panama City Beach that will let you brag to your friends about having lay on a bed of nails, survived hurricane force winds, swam with virtual sharks, and braved Arctic temperatures. All under one roof… Wait, over one roof?
The Physical Challenge room is home to lots of interactive exhibits where you can compete against your family.
It's also where you'll find the popular Vertical G-Force ride. This is an intense 360-degree bike ride, which is not for the faint-of-heart… But if you love a good thrill you won't be able to stay away. This is great for any daredevils and teenagers you have with you.
Wrapping It All Up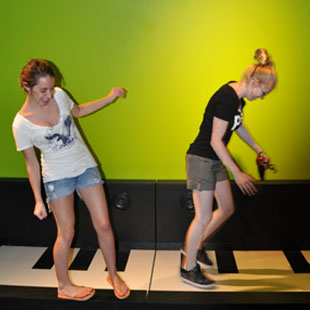 Your WonderWorks Panama City Beach experience ends with an exciting three-story ropes adventure course.
This is also perfect for younger kids and teenagers. Plus it gives the grown ups a chance to sit and rest up for a while!
There's also a large arcade games area and snack bar once you have finished.
You might have worked up an appetite walking around, so mom, dad and the grandparents can plan the rest of the day.
If you still have some energy, then you could also end your adventure with a thrilling game of Lazer Tag and see who the ultimate family champion is. (This costs extra, see ticket prices above).
Summary
WonderWorks Panama City Beach is a great place to spend a day, part of the day, or an evening.
Your kids will have so much fun that they won't even realize they are being exposed to science education the whole time.
This Panama City Beach attraction should definitely be on your list for families with younger kids and teenagers. Mom and dad won't get bored either.
Various ticket options are available, allowing you to experience everything WonderWorks has to offer, or pick and choose the activities you want to try. The ropes course and Lazer Tag are both add-on extras.
WonderWorks is open daily from 9a.m -10p.m. except on Friday and Saturday when they are open until midnight.
Discounted prices can be found on their website (and sometimes on their Facebook page).