Dave and Buster's Panama City Beach, Florida
Panama City Beach's huge outdoor shopping complex, Pier Park is now home to an awesome Dave and Buster's.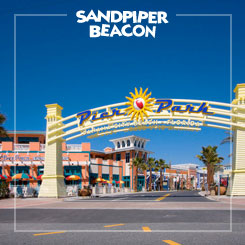 The Panama City Beach Dave and Buster's is located adjacent to Buffalo Wild Wings. Just across from The Grand Theatre.
Their location isn't exactly be small either. At approximately 40,000 sq ft, you can't exactly miss it!
"Pier Park is a favorite destination for locals and area visitors because of its eclectic mix of retail and dining options." Brent Gardner, General Manager at Pier Park. "We look forward to Dave & Buster's here as it will be a welcomed addition with its great combination of food and fun."
The pace and business style of Dave and Buster's is a perfect fit for Panama City Beach.
It's billed as being the ultimate play place for grown-ups and families alike… Just like Panama City Beach.
The restaurant has chef-crafted menus, signature cocktails and large-screen high-definition televisions. Reviews of the food on places like Yelp and Tripadvisor are mixed. Some suggest skipping the food and simply enjoying the main appeal of the place; the arcade and all the games!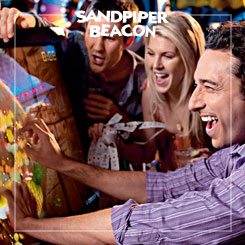 Around the country, Dave and Buster's already successfully appeals to groups of friends and family who want some good food and good fun!
"We are thrilled to share our version of high-energy fun combined with high-quality dining with Panama City Beach," said Gary Passardi, Regional Operations Director for Dave & Buster's.
"Pier Park is already a recognized destination. We look forward to welcoming the area's many local residents and visitors to enjoy our distinct dining, sports viewing and entertainment experience."
Dave & Buster's is an easy addition to our list of great things to do with teenagers, as well as being a fantastic place to stay dry when it's raining… Check it out for yourself!