12 Fun Things to do When it's Raining in Panama City FL
The weather is one of the few things out of your control – and sometimes you might get unlucky and find one of your vacation days rained out. Don't worry, Panama City Beach, Florida still has LOTS of things you can do with the kids even if it's raining outside!
Brand New Attraction! XD Darkride Experience in Pier Park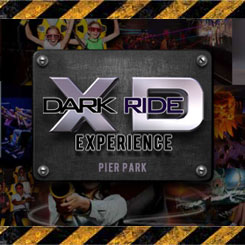 There's nothing to really compare this incredible attraction to, other than saying it has the same level of polish and excitement as an attraction you'd expect at Universal Studios.
The XD Darkride Experience is a fully immersive 3D movie-meets-video game with motion seats, surround sound, strobe lights and blasts of wind.
You basically have to use a high precision laser gun to blast at enemies on the screen as the movie unfolds, and compete for the high score with everybody else!
Bottom line; if you have any gamers in your group, you are going to LOVE it. Chances are, dad will secretly be just as excited…
There are 3 different movies to choose from, the goriest being Zombies. Then there's a Mad-Max style apocalyptic story called Road Fighters, and finally a more kid-friendly story where you shoot robot bandits holding up a train in the Wild West called Los Banditos.
The movies / games are about 15 minutes each, including a short briefing, and a mini training session.
It's not the LONGEST possible way to beat the weather on this list, but it's easily one of the most exciting!
Potential Time Spent Avoiding the Rain: 30 Minutes. 
---
1. Wonderworks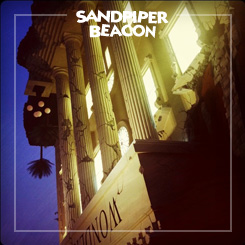 Good luck driving down Front Beach Road, and missing the GIANT upside-down house!
WonderWorks is filled with over 100 highly interactive virtual, physical, and mental exhibits and challenges.
Enter through the roof, and make your way up through the interactive museum… all the way to the ground floor!
Potential Time Spent Avoiding the Rain: 3 hours. 
---
2. Ripley's Believe it or Not Museum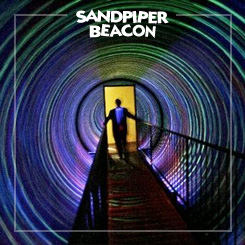 Just like Wonderworks, a trip to Ripley's is a great way to beat the rain, and experience lots of unique, and fun hands-on exhibits.
If you've ever been to a Ripley's Believe it or not museum before, you know you can expect to see a huge collection of oddities and unusual exhibits!
Shrunken heads, life-sized figures of the World's tallest man and more!
Potential Time Spent Avoiding the Rain: 3 hours. 
---
3. Gulf World Marine Park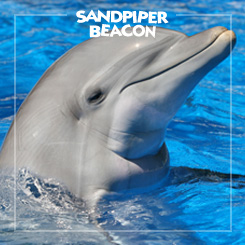 The doors to Gulf World open daily at 9 a.m. rain or shine. Gulf World brings you a selection of animal shows featuring sea lions, shark feedings, talking tropical birds, and their famous dolphin show.
Most of the shows have interactive elements to them, in addition to the wide array of hands-on exhibits, such as their stingray petting pool.
Plus, if you go back at night, you can experience an incredible 90 minute magic and illusion show included in the cost of your ticket.
Potential Time Spent Avoiding the Rain: 5 hours.
---
4. The Sea Maze; an Underwater Adventure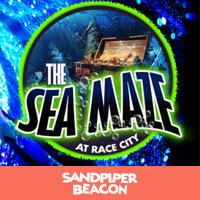 There's only one Sea Maze in Panama City Beach, and you'll find it at Race City.
Feel like you have stepped onto the set of a pirates of the Caribbean movie, and work together as a team to try to find your way out of this underwater world!
All your senses will be distracted, and everything is carefully designed to deceive you. You'll be convinced that you have finally found the way out, only to find it's another dead end!
Don't be distracted by the dead men's chests, pieces of eight, and bountiful pirate treasure. They will only lead you directly to Davy Jones' Locker!
Potential Time Spent Avoiding the Rain: 30 mins.
---
5. Indoor Blacklight Mini Golf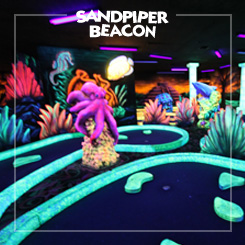 There's only one place in Panama City Beach, FL offers you an indoor blacklight Mini Golf; Race City.
The themed course takes you through ancient aztec ruins, underwater cities, and our into deep space.
The courses are redesigned throughout the year to keep the experience interesting and new, even if you have played there before!
Potential Time Spent Avoiding the Rain: 2 hours.
---
6. Arcade Games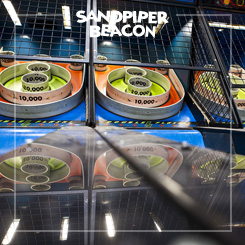 Another classic way to beat the rain in Panama City Beach, FL is the indoor arcades. Spend as long as you like playing classic arcade games, and video games that will test your skill.
Most of the arcades also give out tickets the better you do, which can be traded in for prizes varying from fabulously tacky and fun, to surprisingly awesome; including iPads, and digital cameras!
Potential Time Spent Avoiding the Rain: 3 hours.
---
7. IMAX Cinema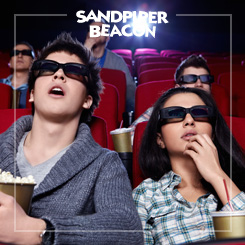 A classic way to avoid rainy Panama City Beach days.
Round up the family, and catch the latest Hollywood blockbuster in style!
The Grand Cinema, located just over a mile away from the Sandpiper Beacon has a state of the art IMAX 3D Cinema.
All you have to do is grab the popcorn and the nachos, and sit back and be entertained…
Potential Time Spent Avoiding the Rain: 2 hours.
---
8. Mirror Maze, Laser Craze & Lazer Tag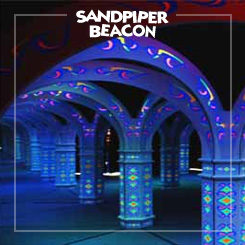 You'll forget all about the rain, as you try to navigate your way through this huge 2,300 sq. ft house of mirrors, complete with a light and sound show the entire time.
Once you make your way to the end, you can also test your skill in the Laser Craze.
Dodge laser beams just like a spy in the movies, and your every move will make or break your score.
Finally, strap on a vest, grab your Lazer Gun, and do battle in the 1,800 sq. ft Lazer Tag arena.
Potential Time Spent Avoiding the Rain: 2 hours.
---
9. Bowling at Rockit Lanes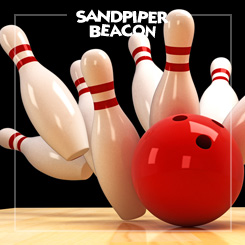 With 24 Bowling lanes, an arcade game area, pool tables, and a rollerskating rink, you can definitely dodge the rain at Rockit lanes.
If you stop by at night, the bowling lanes turn cosmic, with lasers, and black lights.
There's also a sports bar and grille on site, so you can grab a burger and a drink while the kids entertain themselves.
Potential Time Spent Avoiding the Rain: 4 hours.
---
10. Play Games in Your Hotel Room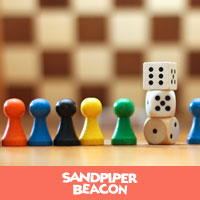 Here's an even cheaper way you can beat the rain, and still get to enjoy some quality family time together.
If you didn't already pack them just in case, take a quick drive to the store and pick up your favorite board game, or a deck of cards. To beat even more time, take the whole family and each of you pick out a game!
Now all you have to do is to head back to your Hotel room, and spend some quality family time together playing games.
The kids will survive taking a break from their phones for a few hours, and you get to save some money on admission fees etc.
Potential Time Spent Avoiding the Rain: 2-3 hours.
---
11. Grab a Bite to Eat in a Restaurant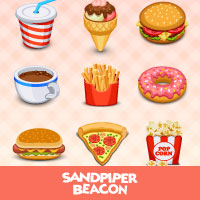 Rainy days are usually good business days for restaurants.
Even if people aren't hungry, they will jump into the nearest restaurant to beat the rain for a while, and plan the rest of the day out for when the rain stops.
With so many fantastic places to eat to choose from, and more opening up each year, Panama City Beach is home to a fantastic selection of places to eat.
If you can't find something to please everybody in your group here, then you've got some seriously picky eaters in your group!
Seafood, steaks, BBQ, southern homestyle food, gourmet sandwiches and burgers, and more… You might as well grab a desert too, you've got time 😉
Potential Time Spent Avoiding the Rain: 1-2 hours.
---
12. Go Wild at Dave & Buster's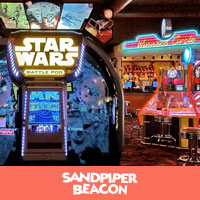 Imagine a 40,000 sq. ft. space filled with wall-to-wall video games, prizes, a restaurant, a bar, and flat screen TVs showing all the sports games.
That's gotta be a pretty good recipe for the kids, and mom and dad to stay entertained, and stay dry!
There's no question that Dave & Buster's is a great option for beating the rain, but you can bet that you won't be the only family who realizes that too…
So you might want to expect longer wait times, slower service, and lines for the more popular games.
The amount you spend on games can rack up pretty quickly though, so the longer you stay there beating the weather, the more it's going to cost you. While this is a really fun way to stay dry, it's not the most cost-effective if it ends up raining for a few hours!
Potential Time Spent Avoiding the Rain: 2-3 hours.
---
Bonus: Right At Your Hotel…

If you do your research ahead of time, you might even find a Panama City Beach hotel that gives you lots of things to do without even having to leave the property.
The Sandpiper Beacon gives families plenty of ways to stay entertained, even when the weather isn't playing nicely 🙂
Tropical, Covered Tiki Bar
Indoor (seasonally heated) Pool
Indoor Lazy River Ride
Fun Games & Activities
Indoor Pool Tables
Indoor Table Tennis
Indoor Arcade Game Room
Family Craft Hour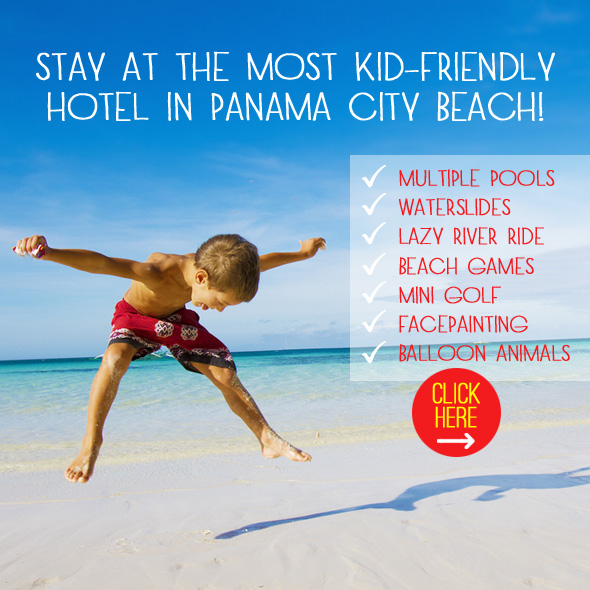 [mashshare]