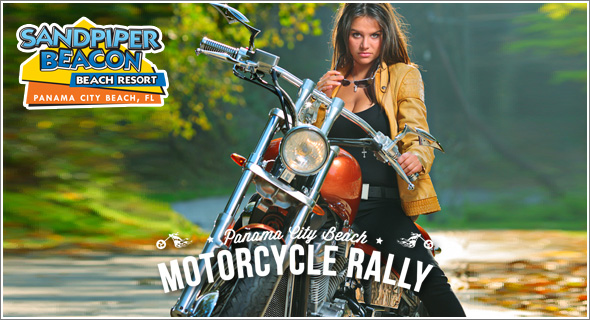 Thunder Beach Fall 2011 – Panama City FL
Thunder Beach Fall 2011… Set to ACDC 😀
With the Spring 2012 Thunder Beach motorcycle rally just around the corner, we thought we'd take a look back to the Fall 2011 rally for some of the highlights, chrome, and wicked paint jobs. Each year, Panama City Fl plays host to Thunder Beach, where thousands of bikers come and show off their "toys", enjoy awesome live bands, and relax on the World's most beautiful beaches.
Just in case you missed it, here are some of the highlights…
Don't forget, each year the Sandpiper Beacon Beach Resort & Tiki Bar plays host to the most incredible live bands and performances during Thunder Beach. Better yet, these amazing concerts on the beach are completely FREE to everyone, and the Tiki Bar always has awesome drink specials and body painting! Plus if you need a bite to eat, take your pick between the beachside deli next to the Tiki Bar, and Coconuts Restaurant right across the road.