[mashshare]
5 Fantastic Ways to Get Wet!
Panama City Beach, Florida. Home to seemingly endless pristine sugar-white sandy beaches, lined by crystal clear, sparkling emerald-green Gulf Coast waters. A popular Florida vacation destination where the streets are lined with lush palm trees, boutique seafood restaurants, and the cloudless sunny blue skies above are filled with tropical music and cool, refreshing breezes.
All that's left to do – is have some fun, and GET WET!
Here are 5 AWESOME ways you and the kids can get wet in Panama City Beach, FL.
---
1. Shipwreck Island WaterPark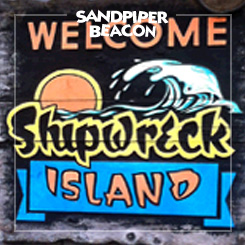 Shipwreck Island has to be the most obvious choice.
As the ONLY waterpark in Panama City Beach FL, Shipwreck Island promises visitors "more smiles per gallon". The park has exciting "thrill rides" that are better suited to bigger kids and teenagers. These have more twists and turns, and faster speeds to keep the thrill seekers entertained.
Then there's the special "Tadpole Hole", which is a separate area made specifically with toddlers and babies in mind. This area offers lots of safe and slower paced ways to enjoy a perfect Panama City FL afternoon.
No matter how old the kids in yoru fmaily are, there's sure to be something for everyone here!
---
2. Race City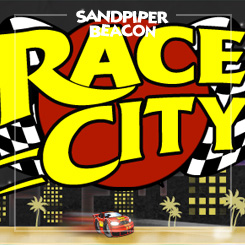 Race City is a bit of a Wild Card of the Panama City Beach attractions.
Offering the areas only indoor black light mini golf, an amazing Roller Coaster, and the famous Skycoaster ride – Race City is also home to fun go kart tracks, a huge indoor Arcade, and Bumper Boats.
These Bumper Boats seat up to two riders, and give you control over a fun, front-mounted water cannon to shoot your opponents with!
Chart your way around the course, where you can use your boat to bump into your opponents, as well as shooting them with your on-board water-cannon! Think of it as bumper cars on water!
---
3. Gulf World Marine Park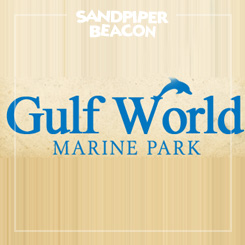 Open daily at 9 a.m. rain or shine, Panama City FL's Gulf World entertains crowds with sea lion shows, shark feedings, talking tropical birds, and their famous dolphin show.
Most of the shows have fun interactive elements to engage the kids, including the stingray petting pool.
BUT, possibly the most fun way to get wet in Panama City Beach, while at Gulf World, is to swim with dolphins!
Gulf World is one of the few places in the states where you can actually get in, and swim with dolphins. Just don't forget your manners…
Be sure to get a special dolphin kiss and shake hands before you try this once in a lifetime experience!
---
4. Parasailing Ride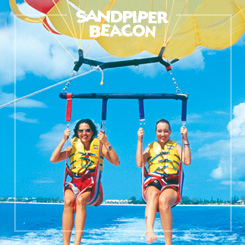 Without question, this is one of the greatest ways to see, and experience Panama City FL.
Floating 100ft in the air, with a parachute on your back, safely strapped to the back of a powerboat. Glide over the crystal-clear Gulf of Mexico waters, and soak up the stunning coastline for miles in each direction!
How is this a fun way to get wet? We're glad you asked…
The parasailing rides come with your choice of one dip – or two… And it's YOU that's getting dipped!
---
5. Pontoon Boat Rental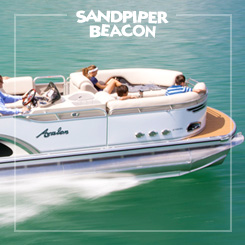 Another wonderful way to enjoy the stunning natural beauty Panama City FL has to offer, is to take the family on a pontoon boat ride, and head over to Shell Island.
Voted as "One of America's Amazing Beaches" by USA Today in 2012, Shell Island is easily one of the most beautiful things to do in Panama City Beach, Florida.
Imagine a seven-mile stretch of pristine undeveloped white-sand beach next to the glistening Gulf of Mexico waters…
And the only way to get there is by boat. This will be a day you remember forever.
---
Even More Fun Ways to Get Wet at the Sandpiper Beacon!
The Sandpiper Beacon Beach Resort gives guests even more fun ways to "get wet for free". With so many on-site amenities included in the price of your stay, many guests never even leave the resort during their vacation!
1. Indoor Lazy River Ride
2. Giant, Inflatable Waterslides
3. 2 Story Twist-n-Turn Turbo Waterslide
4. Heated Beachfront Hot Tub
5. Four Seasonally Heated Indoor / Outdoor Pools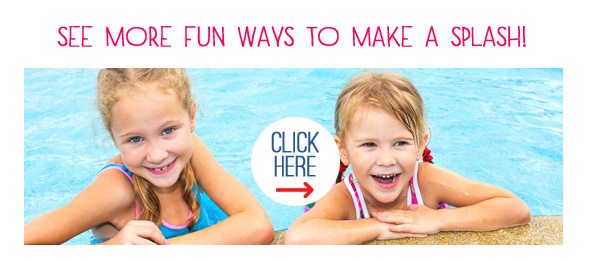 [mashshare]