Top 3Panama City Beach Oyster Bars
There's plenty of Panama City Beach Oyster Bars competing for your business.
In fact, the Emerald Coast is well known for having some of the best oysters in the US!
We asked our Facebook fans about their favorite Panama City Beach Oyster Bars. Although it was a difficult decision for some, we are pleased to bring you our Top 3 Panama City Beach Oyster Bars (as of 2012.)
1. Coconuts Restaurant
This oyster bar is the most convenient for guests staying at the Sandpiper Beacon to get to. Located directly across the street from the Resort.
Coconuts has casual indoor and outdoor seating, is reasonably priced, and serves up succulent oysters!
The laid back atmosphere helps the oysters go down even easier 🙂 Put them on a saltine cracker or just suck them off the shell, whichever way you prefer you are sure to enjoy the oysters here.
2. Dusty's Oyster Bar
Dusty's has been in Panama City Beach for years, and their staff knows what they are doing when it comes to shuckin' oysters.
Locals and vacationers always make it a point to check out Dusty's. They are open for lunch and dinner and have a wide selection of oysters, from raw to their own Dusty's Baked.
You are sure to find one that will match your taste buds' needs. Dusty's is just about a mile East of the Sandpiper Beacon Resort.
3. Sandbar Seafood House and Deli
Sandbar Seafood House and Deli is just around the corner from the Sandpiper Beacon Beach Resort.
It's located at the 'Y' at HWY 79. The oysters that are served at the Sandbar Seafood House and Deli are gathered specifically for the restaurant and have kept guests coming back.
The outstanding quality and freshness in this casual beach restaurant has made it a frontrunner in the oyster bar search. Family friendly environment and delicious food.
Not only do they serve up ice cold, freshly shucked oysters, but the menu is made up of home-style Panhandle comfort food. From delicious sandwiches to the latest seafood catch.
Sensible prices keep more money in your wallet too.
Each one of these oyster bars has something special to offer. Whether it is their homemade seasoning or a secret baked recipe. You and your family have a wide range of options in Panama City Beach.
Next time you are on vacation try each one and let us know what YOU think.
Other great Panama City Beach locations to grab yourself some oysters are;
Billys Oyster Bar
Hunt's Oyster Bar
Bayou on the Beach Cafe
J. Michaels!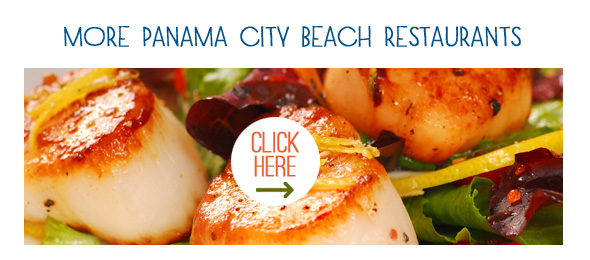 [mashshare]